Wood Carving Folk Art Whimsical Candy Corn Halloween Decor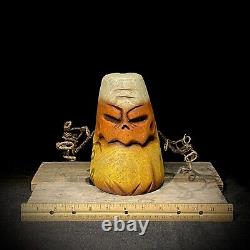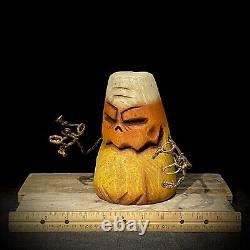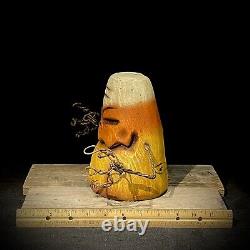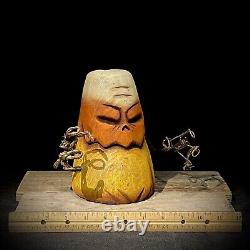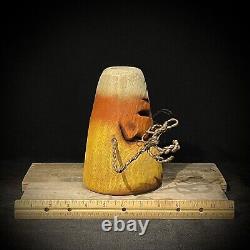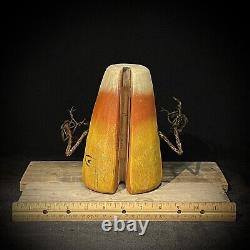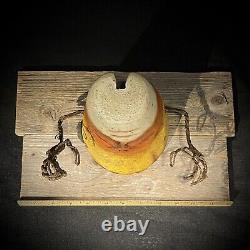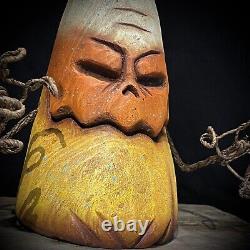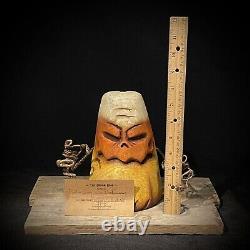 This whimsical rotten candy corn is an original wood carving. It was brought to life from a piece of Ponderosa pine with a chainsaw and various carving and grinding tools. It was then embellished with floral wire, and paint to give it the charm and character you see before you. Dimensions are approximately 7.5 x 5 x 5 inches. Arms were not measured because they are adjustable.
Each carving comes with an authenticity card, signed and dated by me. The relief cut in the rear of the piece is to prevent major cracks from forming on the front, and it is also where the authenticity card is stored.
If you have any questions, please don't hesitate to ask. By the pricking of my thumbs. Something wicked this way comes.