Vintage Folk Art Carved Wood Titanic Model Ship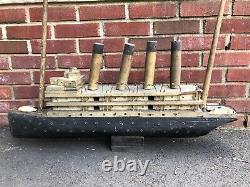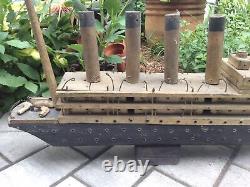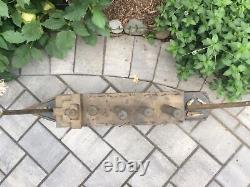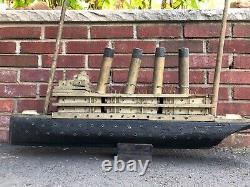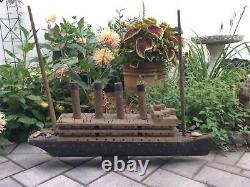 A great looking piece, measuring 32" in length, 27" from the original stand to the top of the masts. Nice chipped original black and white paint, mostly intact, with an uncleaned patina.
As found, certainly some minor features lacking, but an overall great size and proportion. Appears to date to the 1920's, shortly after the disaster. Stacks and masts gravity fit. A couple lifeboats along with a few disproportioned figures were included.