Dia De Muertos Calaca Wood Carving Mexican Folk Art Wood Art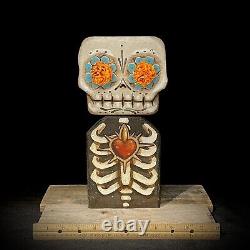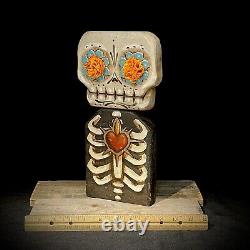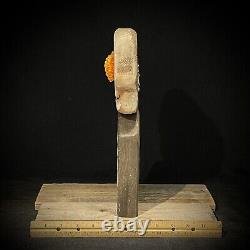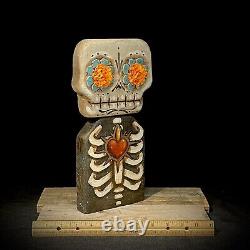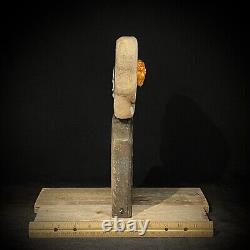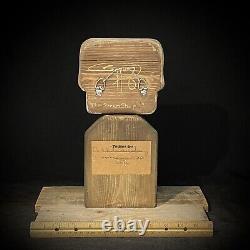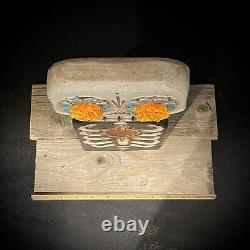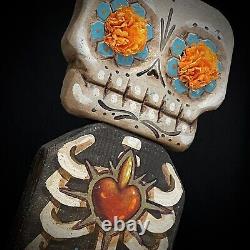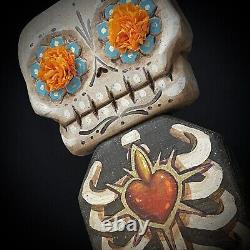 This Dia de Muertos Calac is an original wood carving. It was brought to life from a piece of wood with various carving and grinding tools. It was then embellished with synthetic marigold flowers and painted with several layers of acrylic paint to give it charm and character. Dimensions are approximately 12.25 x 6 x 1.5 inches.
Carving is set up to be table or wall mounted. Each carving comes with an authenticity card, signed and dated by me. If you have any questions, please don't hesitate to ask. Wood Art for the Heart.