Antique Primitive HAND CARVED wooden Oxen & Wagon Folk Art Movable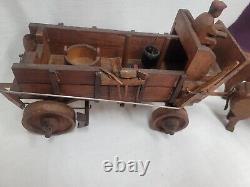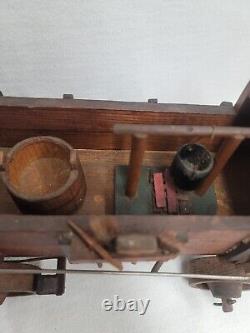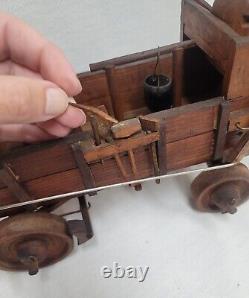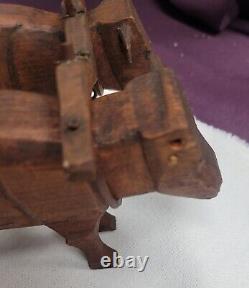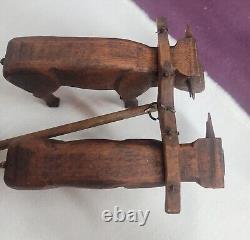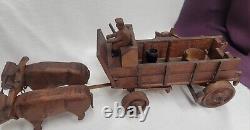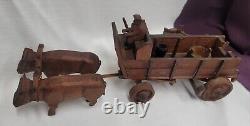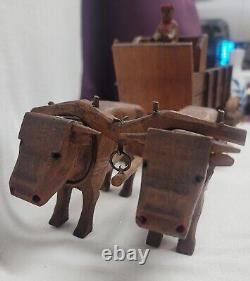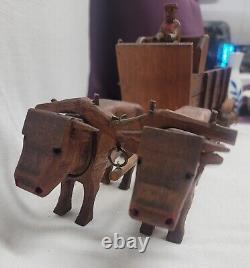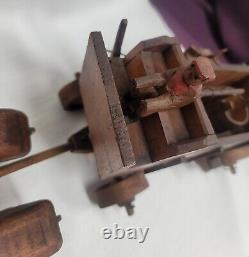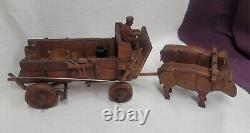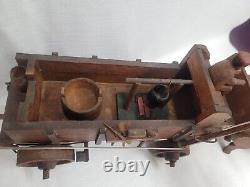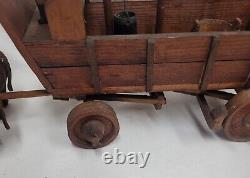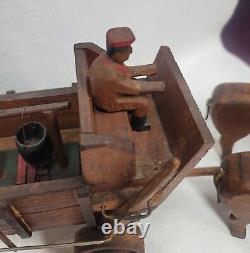 Was told it is very old and was in the family for many years. The small tools are even removable from the side. One ox is missing an ear and the driver's arms have been reattached at some point in its history.
No other stand out flaws that I notice. The yoke hooks up to the wagon. The wheels (and whole wagon) will move as the wheels spin.