Rare Fretless Minstrel Era Banjo 5 string Handmade Carved 1800s Folk Art restore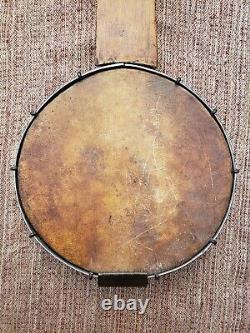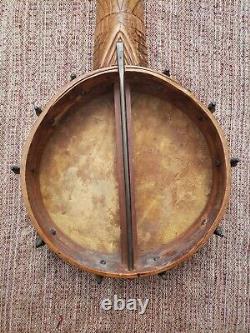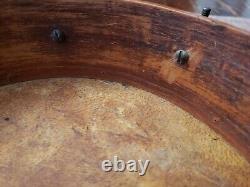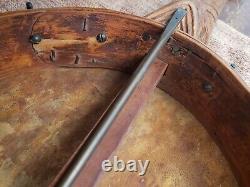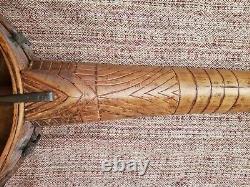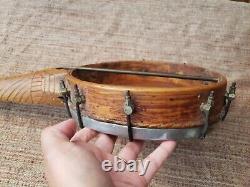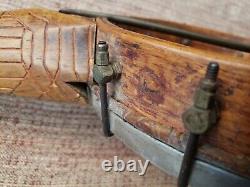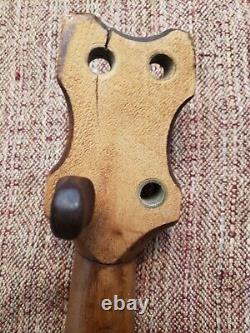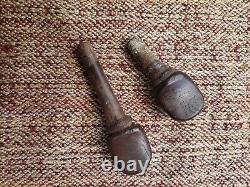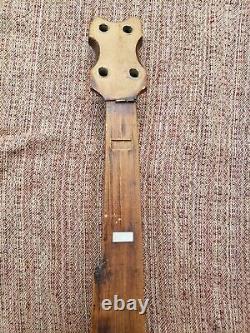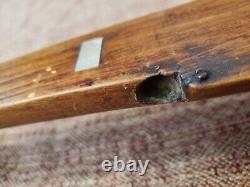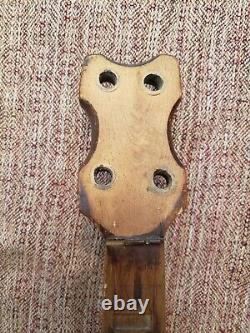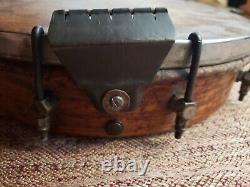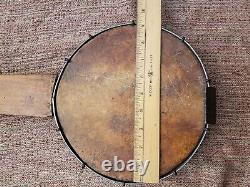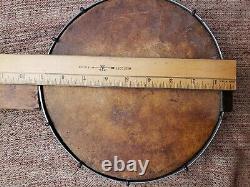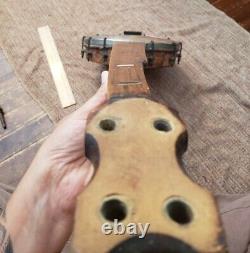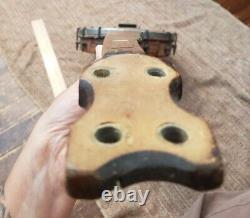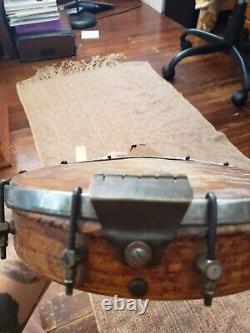 This is a rare fretless homemade folk minstrel banjo. It has what appears to be a thick bent oak rim, measuring approx 9 diameter, with remnants of a reddish paint. Skin head is intact and old. Neck features carving and a mother of pearl inlay, with one inlay missing at approx 2nd fret.
2 original hand carved tuning pegs included. Hardware appears original, with a brass support which may have been added later. Please see last 3 photos.
The headstock has a crack on the backside. Very minor crack in the heel where the brass support meets the heel. Offering it up as a restoration project or antique relic. Its really a beautiful piece of folk art, as is.
But it was playable at one time (as there are string digits in the fretboard) and may be possible to be played once again. My guess is early to mid 1800s.