Large Mayan Wood Carving Wall Art With Mayan Calendar. Chichen Itza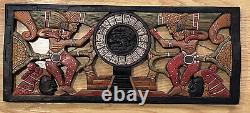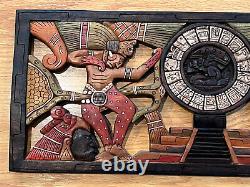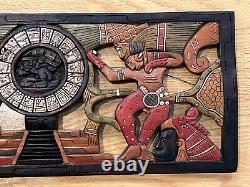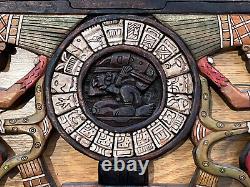 Add some beautiful Mexican flair to your home decor with this stunning, hand-carved Mayan wood wall art. The intricate details of the Mayan calendar and the Chichen Itza imagery make this piece a unique addition to any collection. The provenance of the piece is unknown, but it adds to the mystery and allure of this piece of folk art.
This large wall art is handmade in Mexico and showcases the deep cultural roots of the Mayan people. The craftsmanship is impeccable and the attention to detail is evident in every carving.
This piece has not been modified in any way and is a true representation of traditional Mexican folk art. Measures 27" x 11.5".