Hand Carved Chainsaw Grizzly Bear Sculpture Rustic Wall Art Antler Folk Art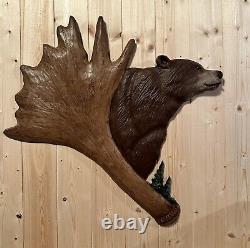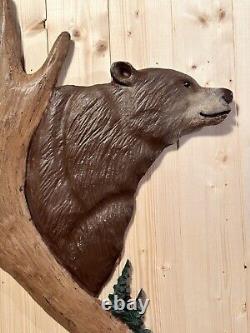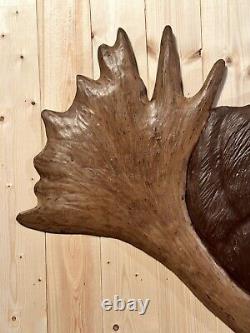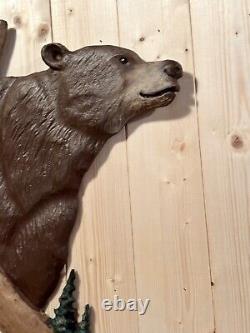 Thank you for your interest in our hand carved wildife sculptures. Our sculptures begin with an idea, and much time is spent in the study of the animals and other wildlife that we make. After completing a drawing, I select the best natural wood and other resources and begin the process of hand carving each sculpture until ready for hand painting.
The sculptures are signed by me the carver and dated. This sculpture is a grizzly bear and a carved caribou antler shovel. The whole sculpture including the antler is one piece of carved wood. We will package your carved sculpture with the best care possible.
This piece will become a great conversation element in your home, office, camp or getaway.