Hand Carved Wood Art The Last Supper Carving / Sculpture Board Vintage Jesus MCM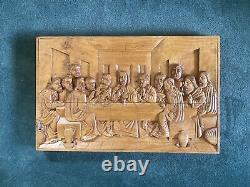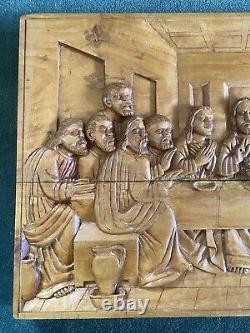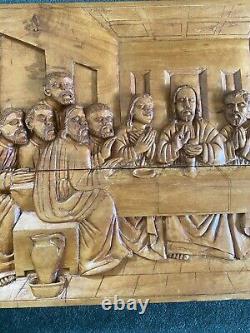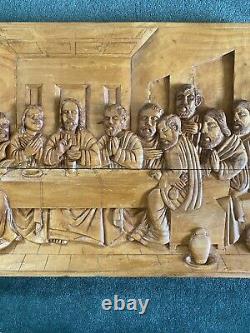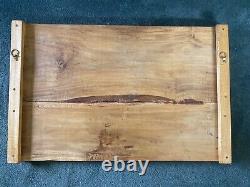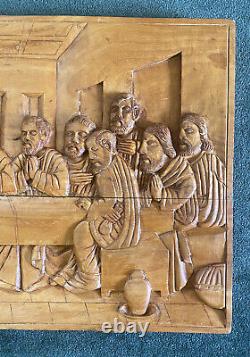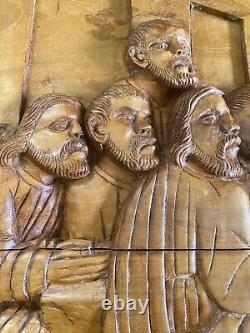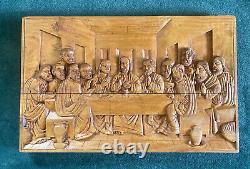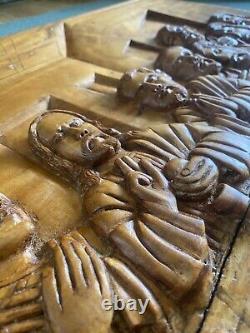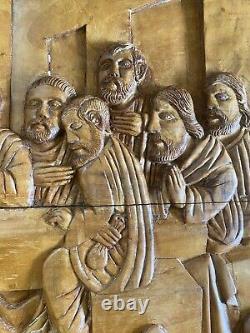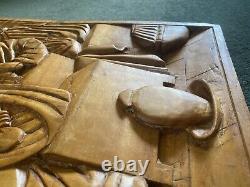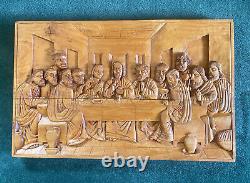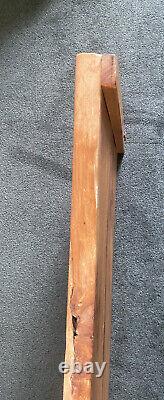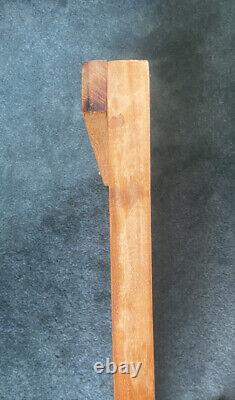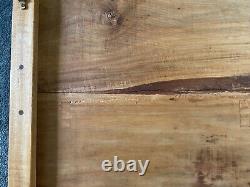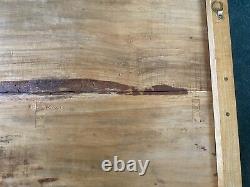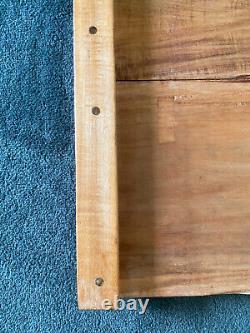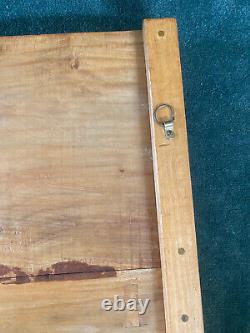 This listing is for a Hand Carved Woodworking Art piece; a detailed rendition of The Last Supper carved / sculpted into a solid wooden board. It is an excellent and skilled carving, based on the famous painting of the same name by Da Vinci.
This piece is unfortunately not signed by the artist, but looking at the subtle hand-tool marks and stylization, you can tell it was obviously hand carved. It is an excellent piece for collectors, display, home / office decor, gifting, and more! It is heavy, constructed of two solid boards. It carves pretty deep into the boards, letting the apostles and Jesus stand out in high relief against their background. The artist has been faithful to the general structure of Da Vincis work, but has slightly stylized the figures to suit their tastes. It has a great mid century modern vibe because of this, and the lovely honey color of the wood.
It has no cracks, chips, unsightly dents, or any other major damage. It has been very well cared for, and kept away from direct light to avoid UV damage to the wood and fading of its colors. The beautiful honey colored wood has been lightly cleaned, no more.
I believe it was originally one board before carving began, and when the artist saw a knot on the back they cut it out- the remnants of the knots edges can be seen in the center of the back. It being two pieces does not affect its durability or quality. On the back there are two hooks for hanging, they are well mounted are in good condition, ready for use. Thank you for your consideration, comes as shown.