Carved Wood Folk Art Eagle Americana 41W Gilt And Painted American Shield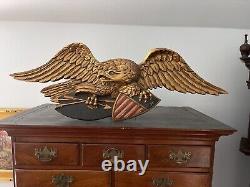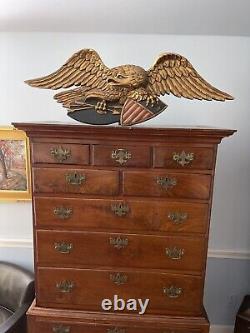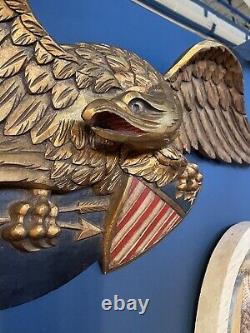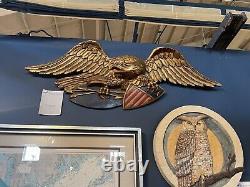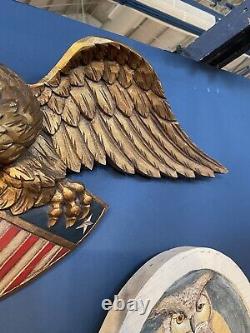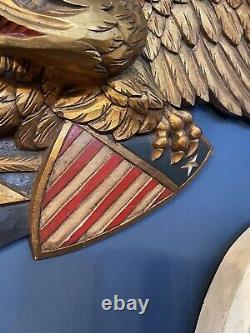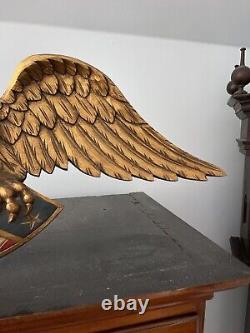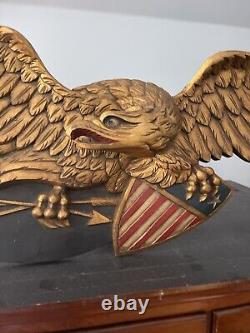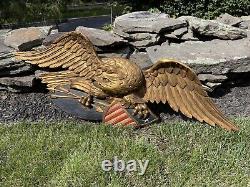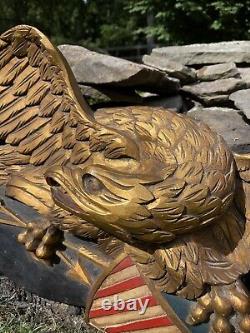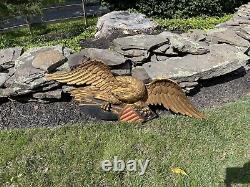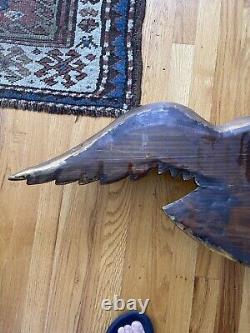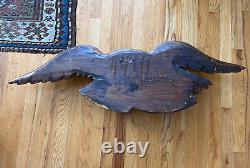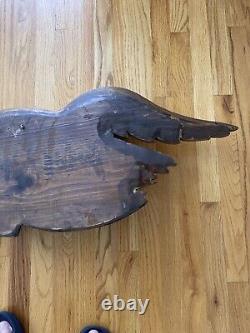 Up for sale is a stunning piece of Americana art - a large carved wood shield featuring an eagle, measuring 15 inches in height and 44 inches in width. This beautiful creation is a true representation of folk art, showcasing the creativity and talent of American craftsmen.
The shield is adorned with gilt and painted accents, adding to its beauty and charm. This sculpture is perfect for art collectors and enthusiasts alike, especially those who appreciate the Americana style. The eagle subject is a popular choice for its symbolism of freedom and strength.
The wood material and carving production technique make this piece even more unique and valuable.