Antique 20 Hand Carved Wall Crucifix-Cross-Christ Folk Art-Santos-Bultos-1800s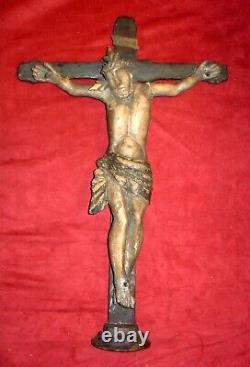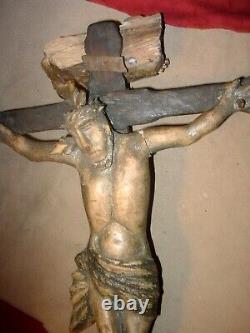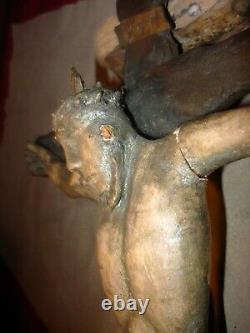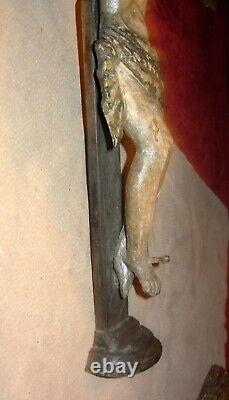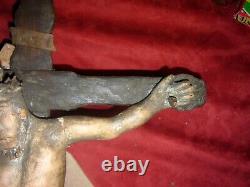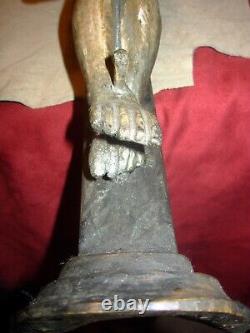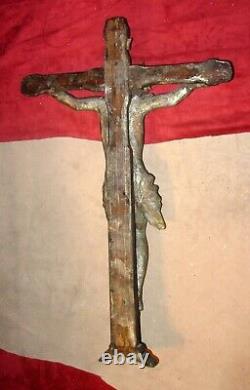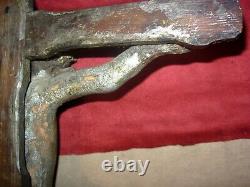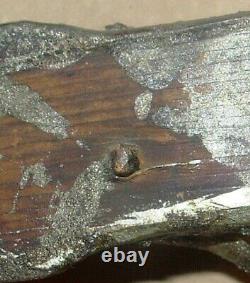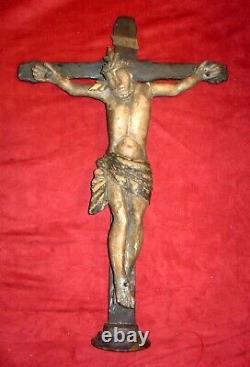 We just acquired this unusual 19th century hand carved wooden wall Crucifix showing Christ on the Cross.. The Crucifix is 26 inches high and 12 1/2 inches wide and is all hand carved including the nails on Christs feet and hands. The head of Christ is a little different from the other carvings we have seen.
There is a hole on the left leg with red paint and a gash on the right side of his chest where the Bible tells us Christ was stabbed with a spear by a Roman soldier. There is a crack on each arm where they connect to the shoulder which is typical but the figure is still solid....
These antique hand carved Santos or religious art pieces pieces are getting hard to find in any condition... The figure shows a nice patina and is not a reproduction.... Please see all our photographs and ask any questions...